Fair and honest pricing, outstanding quality and exceptional morals. We treat our customers like family.
You envision it, we design it. Spend your hard-earned pennies where it counts. Our team of seasoned professionals will craft your flooring dreams into reality. We believe in quality without compromise and offer no less than the highest value.
We'll get you taken care of
Countless projects completed, over-the-top customer care, and a great track record. We're ready for our next project.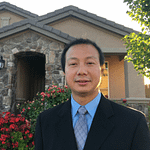 "I would like to give Blue Valley Hardwood Floor two thumbs up for the quality of work as well as value. I visited their store on Sunrise Blvd. Great selections of hardwoods to choose from. They gave me some advice on what looked nice and the color fitting. I could not be happier with the results after all the work was done. Amazing work! I love my floor each time when I see it. Thanks, guys! Especially thanks to Mike and Marvella. Great business great people!"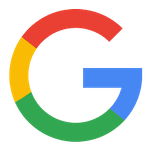 Samuel Cracraft
09/03/2020
"Mike and the team at Blue Valley are AWESOME. We had a refinish and remodel job to do at our house from years of wear and tear. The Blue Valley crew came in and made our oak flooring look better than the day it was installed. I can't say enough good things about how the process went and the final results. I will never hesitate to recommend Mike and Blue Valley Hardwood Floors."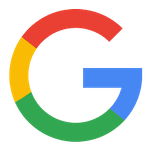 "Blue Valley laid new hardwood in my remodeled kitchen, made some repairs to the existing flooring, and (re)finished the entire house. It's beautiful. I can hardly tell where the new floor meets the existing floor – and I know where to look! They were wonderful to work with and I have been enthusiastically recommending them to anyone who'll listen."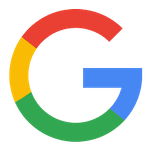 "Mike was wonderful to work with! He was so patient with us. With so many options I kept changing my mind, and he just did everything he could to make the decision process easier on me. And once I finally decided on a floor he work to make it happen for me. Flooring is a big decision and a big investment and Mike made me feel like I chose the right person and business to work with."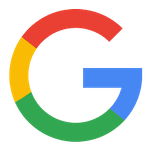 Angela & Papa Nielebeck
08/25/2019
"The customer service and installers from Blue Valley Handcrafted Hardwood Floors were efficient and courteous. Our installation was completed in 1 day and we are extremely happy with our new floors."

"Mike and his team did a great job. He removed the old laminate and replaced it with Kahrs engineered hardwood. I visited the house while they were in the middle of the install and found it to be clean and orderly. The final product came out great and was on schedule and budget. Would definitely recommend to anyone looking for a high-quality floor installer."

"It's been a little over a year now and we're still happy with our floors. The service was great. The owner was very responsive."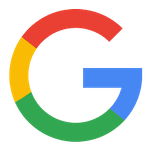 Karen & Ryan Petersen
09/17/2019
"Mike was great to work with. The guys that did the work, were easy to work with and they did a great job. I couldn't be happier with the work. They refinished my hardwood floors, and they look great!"

"Really great service, good to work with and I love the product."
"Blue Valley was a very professional, friendly, accommodating, helpful, and patient group with which to work. Mike, Chuck, and the installation crew were great. While our project was not major in size, Mike and Chuck had good suggestions and checked with manufacturers as we considered a complicated pattern. My wife and I never felt pressured into decisions. Mike was supportive of our hold on the project when COVID began as we weighed the overall future. We are very pleased with the install process by skilled craftsmen and the final project. Any concerns or issues were addressed in a timely matter. The work itself was as it had been presented and the house was left clean and neat. Mike and Chuck worked to give us the end product we wanted. We highly recommend Blue Valley Handcrafted Hardwood Floors. Thank you Blue Valley."
"I met Mike at the home show several months ago.  I was planning a new home and would be needing to have new flooring throughout.  I selected the product I wanted to use and Mike actually ordered an entire box of it for me to see how it would look.  Normally you would only see a small sample.  As it turned out I didn't care for the characteristics of that one and ultimately chose another product altogether. When I was ready the team at Blue Valley came in and got the installation done very quickly and then they re-attached all of the baseboards and painted them so they look like they had never been removed.  My floors are beautiful and I cannot say enough about the quality and professionalism.  I would definitely use them again in the future and would recommend to my friends, or you for that matter."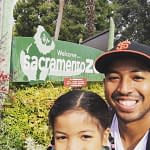 Recently purchased an existing home that was 90% carpet. One of the first items my wife and I wanted to change was the flooring. Went to a few places to get some general quotes but were not really satisfied and unsure of what direction to go. I ended up stopping by Mikes showroom here in Rancho Cordova and was completely blown away. He took the time to explain all the different types of hardwood options, pad, installation etc. His level of knowledge along with taking the time to teach me is what sold me. Mike and his crew made every effort to ensure we were satisfied. On top of that, he worked with our tight timeline as we only had a short window of time before we needed to move in. We are 100% happy with our new hardwood floors and I cannot thank them enough for their hard work. I highly recommend allowing them to earn your business. You will not be disappointed! A++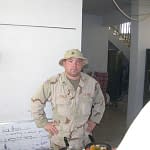 "Mike and Jonny's crew did a great job making my old floors look new again. I did not think it could be done. Again thank you!!!!"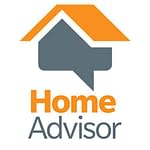 "They did a fantastic job reviving our old oak floors they look absolutely beautiful!"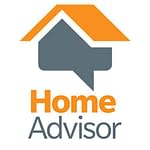 "Great company. Super friendly and professional. Ramona is the best! She was always on time, friendly, professional, and great to work with. Mike was also friendly and professional. Workers were very nice also."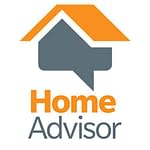 "The floors are beautiful--Johnny (Janni) is an artist when it comes to refinishing floors. Mike responded promptly at every turn. Professional and trustworthy company."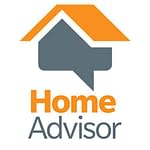 "Really easy to deal with, good prices. The owner is a good guy and makes sure the project is done right. Nice product!"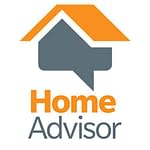 "We damaged our hardwood floors removing wax buildup and had little hope other than replacing them. Blue Valley made them look better than new. Highly recommend. Courteous, professional staff."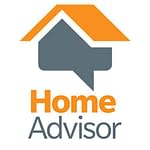 "Everything about working with Blue Valley Hardware was excellent. A very fair price, excellent communication, and looking like the project will be completed early."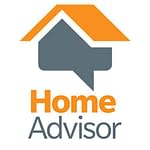 "Love my floors! Blue Valley Hardwood Flooring refinished my wood floors and they turned out better than expected especially after not being refinished for over 50 years. Their staff was timely, polite, and followed through with what was promised. I definitely recommend them."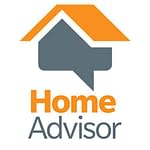 "I wasn't sure my wood floors could be refinished, but Blue Valley Hardwood assured me they could. Their service was very professional and I am completely pleased with the outcome. They made recommendations on color, differing from the original color of the floors, and I am so glad I opted to trust their recommendation. Turned out to be beautiful!"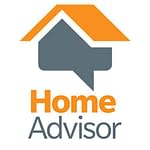 Anonymous Verified Rating
07/11/2017
"Very professional, polite and I was very pleased with the work."
Questions about a project?
We'd love to hear about what we can do for you. Tell us about your project today.